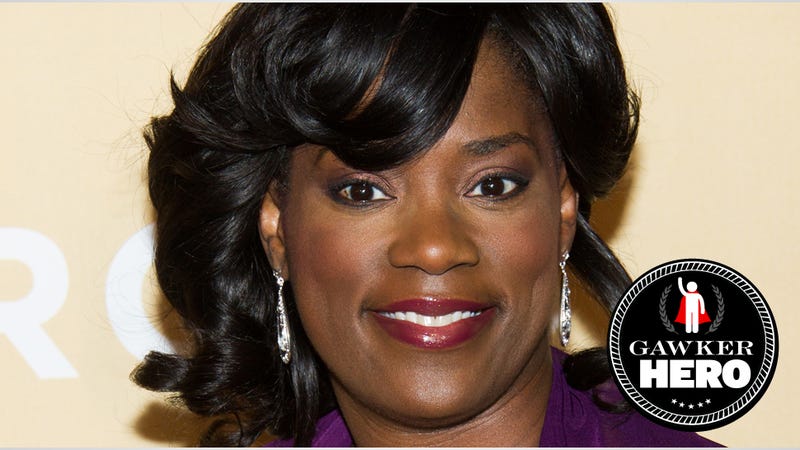 This past August, Michael Brandon Hill, a 20-year-old with a long mental-illness history, entered a Georgia elementary school with nearly 500 rounds of ammunition, an AK-47, and the stated intention to kill as many people as many as possible. After exchanging fire with the cops, Hill ended up in a drawn-out conversation with Antoinette Tuff, a staff bookkeeper filling in for the secretary, who talked with the troubled young man, kept him calm while she dialed a 911 operator, and spoke with him like a human. Eventually, swayed by her engagement, Hill put his guns down on the table, surrendered to the cops, and even had her get on the intercom and tell everybody he was sorry.
In the end, no one was hurt. Why? Because one woman treated a potential school shooter like a suicidal kid and not some unholy monster. She reminded him that he wasn't alone, that she too had survived some emotionally wrenching life changes (her recent divorce, learning to manage her son's multiple disabilities, how she "didn't feel like anybody loved me"), and that they weren't that dissimilar. Certainly, not everyone this committed to an act of mass violence would be so easily persuaded, but the mere fact that Huff treated him humanly, compassionately, and kindly saved lives that day. We should all be so wonderful.
[photo Charles Sykes/Invision/AP]
---
More Gawker heroes: Ken Layne on Pope Francis, Hamilton Nolan on Subway Brie Man, Cord Jefferson on Vanessa Van Dyke, Rich Juzwiak on Kanye West, Camille Dodero on Antoinette Tuff, J.K. Trotter on Erik Wemple, Adam Weinstein on Alice Munro, Taylor Berman on Anthony Graves, Beejoli Shah on Shia LaBeouf, Caity Weaver on Beyoncé Selfie Perfect Teen, Sam Biddle on Josh Tetrick, Lacey Donohue on Wendy Davis, Tom Scocca on Ai Weiwei, Max Read on @Dril, and John Cook on Rob Ford.